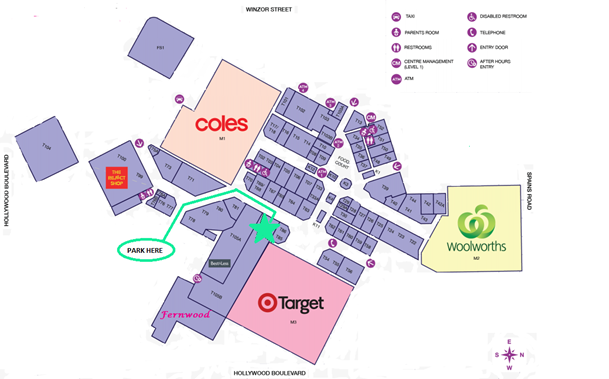 Next Generation Occupational Medicine is grateful to announce that our northern premises has relocated to our brand-new clinic at 105B Hollywood Plaza, Salisbury Downs, sharing space with Premium Care Medical.

At Hollywood Plaza, we will have increased capacity and same day availability to better cater for the needs of our northern based clients, providing the following services :
Physiotherapy and Exercise Physiology
Occupational Physicians working alongside our GPs/Occ Doctors
Independent Medical Examination (IMEs)
Second Opinion Medicine (SOM)
Fitness for Duty assessments (FFD)
Pre-employment medicals
Silicosis medicals
Medical Worksite Visits (mWSV)
Acute injuries including lacerations, eye injuries, burns and acute traumatic injuries.

Our practitioners at Hollywood Plaza :
Occupational Physicians :

Dr Kar Ng (SOM and Injury Management)
Dr Zen Yap (SOM, IMEs, FFD and Injury Management)

Occupational Doctors/GPs : (Injury Management, WSV, FFD)

Dr Danny Chan
Dr Brad Wohlers
Dr James Condon

Exercise Physiologists:

Roy Papalia
Liana Paparella

Physiotherapist:

Our central Rose Park clinic will continue to operate as usual but with additional availability. We will also be implementing an online booking system for our SOMs, IMEs and FFD assessments in the coming weeks.
Find us at Rose Park and Salisbury
Would you like to learn more about Next Generation Occupational Medicine or would like to arrange an appointment? Contact us via one of the methods here, we'd love to chat.