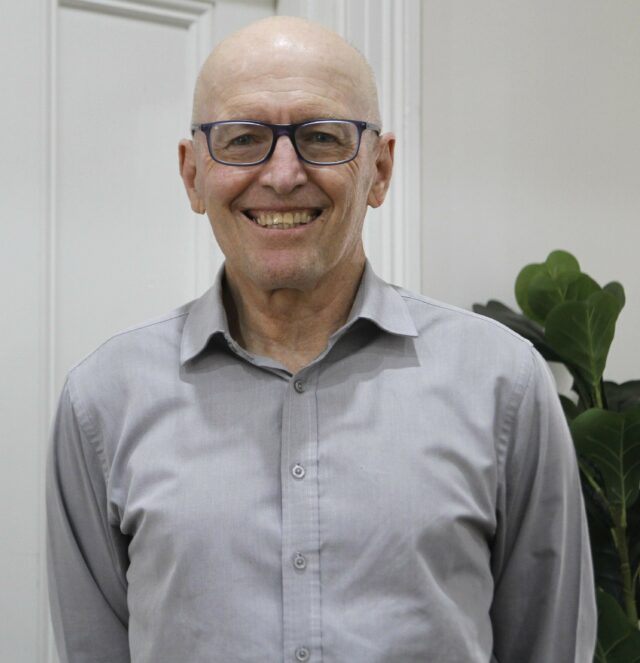 Peter is a Specialist Musculoskeletal physiotherapist (as awarded by the Australian College of Physiotherapists), a titled APA Sports an Musculoskeletal physiotherapist and works as a Private practitioner and an Educator at the University of South Australia.
Persistent pain, movement analysis and rehabilitation of movement are core interests Peter has been involved in for several years. He completed a Master's degree by research on single limb stance in 2002, examining patterns of segmental movements.
Peter is a visiting lecturer and a clinical educator on the Masters in Sports and Musculoskeletal physiotherapy programs at the University of South Australia and the Masters physiotherapy program at Flinder's University.
2006-Current Lecturer in the Pain science program on the Masters Post Graduate Programs of the University of South Australia on the topic of "Group therapy for chronic pain" under Mr David Butler NOI until 2013, now directed through Uni SA.
Peter's predominant activity is in Specialist musculoskeletal physiotherapist role which is focussed towards the assessment and management of persistent musculoskeletal pain. In this role Peter continues to see a broad spectrum of persistent pain conditions which have usually had limited outcomes.
Relevant Compensable industry background experience:
2013-14 Workcover early intervention Return to work initiative. Member of Clinical Advisory Group (representing the Australian Physiotherapy association-SA branch) to establish the Network links program. This program was a set up to support general practitioners and allied health to facilitate early intervention of worker injuries. This included the facilitation of assessment of psychosocial factors and of their management appropriately in an interdisciplinary model of care.
2009 Assisted in the development Workcover's clinical practice guidelines for health professionals in the management of acute-subacute low back pain. I was representing the Australian Physiotherapy Association (SA branch) in my capacity as a Specialist Musculoskeletal Physiotherapist and collaborated with other members of the WorkCoverSA's Low Back Pain Technical Working Group. Please refer to the Workcover SA website for the full document.
2011-2015 Medical expert on the Workcover Medical Panels SA. Medical panels were established under this Act to answer medical questions that arise when there is a disagreement or uncertainty about aspects of an injured worker's medical condition.
2012-2013 Specialist Musculoskeletal Physiotherapist Intervention Project. This 12 month project involved my assessment and management of 25 Workers with "stuck" chronic pain conditions, in collaboration with EML and funded by Workcover. The average number of interventions was 3 with 50% returning to work from full incapacity.
Find us at Rose Park and Salisbury
Would you like to learn more about Next Generation Occupational Medicine or would like to arrange an appointment? Contact us via one of the methods here, we'd love to chat.