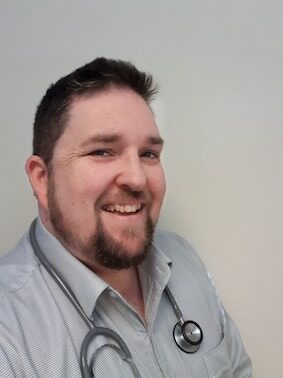 Brad grew up in the Riverland before moving to Adelaide to finish his schooling at St Peter's College on a scholarship. He initially undertook a number of different roles in security, fire technical, rescue and training services whilst also volunteering with first aid and country fire services.
He studied a Bachelor of Health Sciences (Paramedic) and Bachelor of Nursing where he spent 12 years working in emergency health services before heading back to Flinders to complete his medical degree in 2013.
Despite having an acute care background, Brad found an interest in comprehensive primary care, and particularly mental health care for emergency service and military personnel. Further, he also developed an interest with transport and industrial medical support services, and has been known to dabble in movie/media medical consulting services.
Disillusioned with the move towards 5 minute medicine in primary care, Brad prides himself on taking the extra time to inform, involve, educate and empower the individual during the medical experience and hopefully has them feeling strong and supported throughout.
Find us at Rose Park and Salisbury
Would you like to learn more about Next Generation Occupational Medicine or would like to arrange an appointment? Contact us via one of the methods here, we'd love to chat.